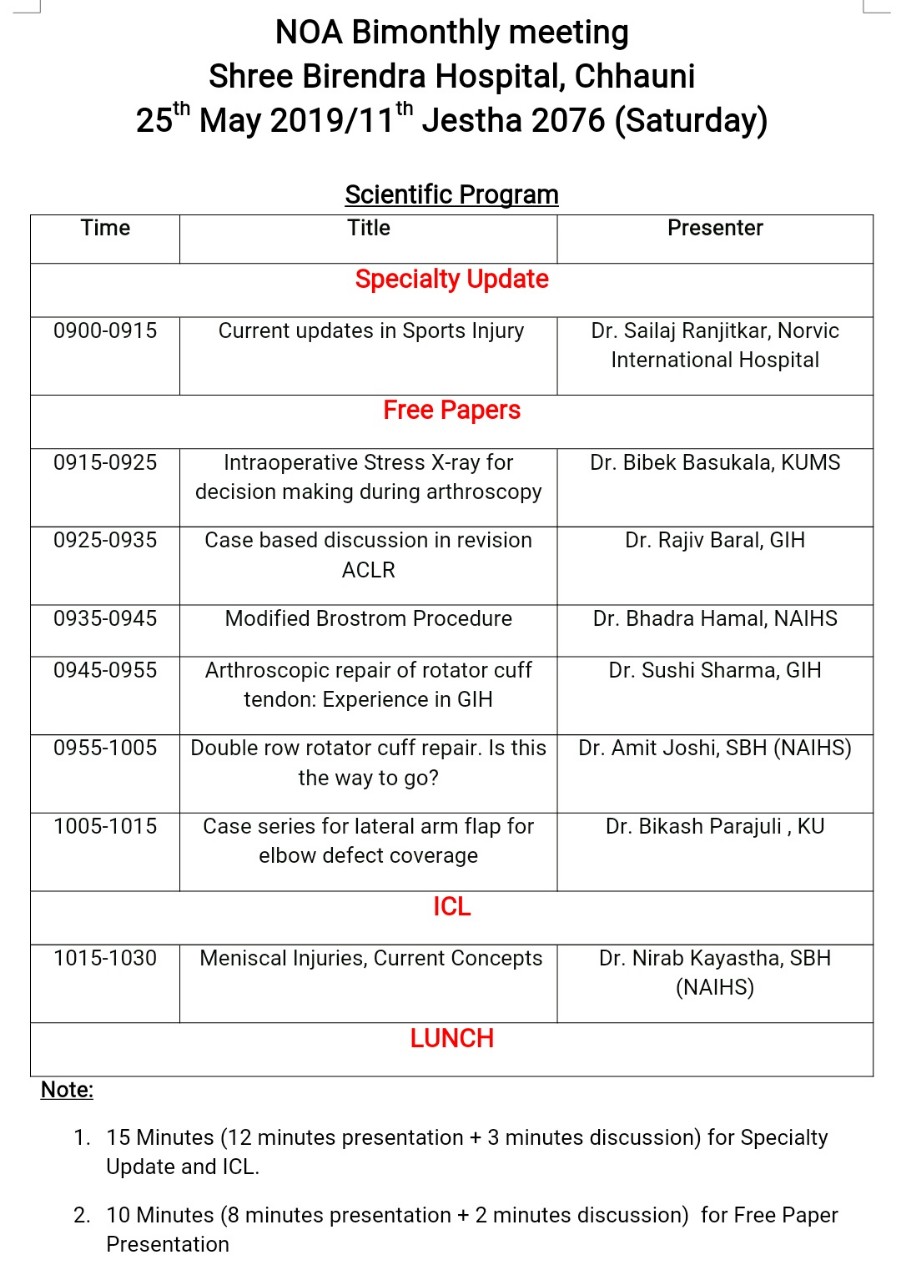 Respected Seniors and Dear Colleagues
This is to inform you all that the NOA Bimonthly meeting has been scheduled for 25th May 2019 ( 11th Jestha 2076) at Shree Birendra Hospital Chaunni.
Theme of this Bimonthly meeting is SPORTS INJURY and ARTHROSCOPY
Please send papers for the presentation as soon as possible since we have only 6 slots for free paper presentation.
Hope to see you all.
THEME: Sports injury and Arthroscopy
DATE: 25th May 2019( 11th Jestha 2076) Saturday
TIME: 9:00 AM Sharp
VENUE: Shree Birendra Hospital , Chaunni
Contact Person: Dr. Ritesh Sinha
Email: ritesh.sinha@naihs.edu.np,
noasc2019@gmail.com
Phone: 9841349387